Advantages Of Working With Transportation Supply Chain Professionals!
Competitive Recruiting- We have access to the best people in your industry.
Transportation Supply Chain Professionals offer client-focused personalized services where professionalism, integrity and execution are the highest priority.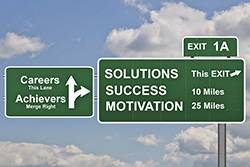 Some recruiting firms are dedicated to filling niche and specialty positions. You need a recruiter that will help you locate and hire the best person for your job opening. When you need people for transportation management jobs, executives or other particular positions, Our expertise is in matching the "right person" with the "right opportunity" at the "right time".
By consulting a professional like Transportation Supply Chain Professionals, organizations can get rid of the nightmare of finding the suitable executive candidate for their firm. Our highly skilled team of professionals specialize in mid to senior level placements providing superior services.
"Some of the positions we place"
CEO, COO, CFO, VP of Sales, VP Transportation &Logistics, Regional VP's, Director of Supply Chain, Director of Operations, Director of Mid-West, East Coast, West Coast, Director Manufacturing, General Manager, Branch Manager, General Manager, Customs Broker Manager, Director of Compliance, Regional Managers, Sales Manager, Director of Operations, US Customs Brokers, Compliance Directors/ Managers, Entry Writers, Import BBK Agent, Inter-modal Specialist, Dispatchers, Logistics Analyst, Operations Mgr, Sales Executive, Import & Export Manager, Entry Writer, Letters of Credit Specialists ,Director of Logistics, Air & Ocean, Operations, Traffic, Inter-modal, , Equipment Control Mgr, Director Procurement/Purchasing and Director/Managers Supply Chain Solutions:
Our List Goes On……….
"A few of the industries we serve"
Freight Forwarding/Broker
NVOCC
Steamship Lines/
3rd Party Logistic
Distribution/Warehouse
Trucking
Railroad
Manufacturer
Exporters
Importers
Transportation Attorney
Transportation Supply Chain Professionals creates long term client and candidate relationships. TSCP is committed to the mission of finding the Ideal Candidates that will stimulate and promote continuing prosperity for our employer clients and candidates
Professionalism and Dignity in the treatment of our applicants and employer clients are a very important part of our goals. We do extensive pre-screening and qualifying of candidates before the presentation for client employer evaluation. Our company principles have a combined 20+years of Sales, International Transportation, Customer Service and Management experience which allows us to identify our employer client's exact needs and search for the exact match of their requirements .
TSCP has a personal passion and a sincere desire to help people. We are active members of the different associations in the industry. This allows us to access the latest technologies in recruiting nationwide. There is no fee charged to our applicants. Our client, employers pay for our recruiting services.
At Transportation Supply Chain Professionals you will work with a specialist that knows your business and has the knowledge base to qualify candidates effectively. We provide the best return on your investment in human capital.
In today's rapidly changing business climate, the efficient and effective organization wins, and that means having people who fit your needs perfectly, when you need them. Whether you need to staff a single facility or support a multi-location national operation with uniquely skilled people – Transportation Supply Chain Professionals has staffing services to help you meet your goals.
Transportation Supply Chain Professionals proactive recruiting philosophy provides us with a pool of pre-qualified employees to draw from when we receive your requirements. Our team is constantly recruiting and pre-screen individuals in advance. We are experienced in supplying clients with candidates for contract, contract to hire, consulting and direct placement positions.
Our Team
At Transportation Supply Chain Professionals, we represent a different type of staffing and consulting one built on the values of customer success and teamwork. We believe the success of any initiative starts and ends with the right team of people. To this end, our mission is to collaborate with our clients in delivering value-added staffing services and best-implemented solutions. Our people represent the most seasoned application expertise and thought leadership in the market today. They are positioned to provide immediate value to an effort, whether full implementation life cycle support or just point expertise is needed.
Hire a transportation and logistics recruitment service that deals and specializes in your industry.
Delivering great candidates who are otherwise unreachable is our forte; the great majority of our placements are superior candidates who were not unemployed or actively looking for a job at the moment approached by one of our consultants.
Transportation Supply Chain Professionals provides individual staffing services that meet the growing and diverse needs of today's enterprises for all your staffing needs.
Companies
Reduced hiring costs
Improving your hiring process
We introduce them , you make the decision
Candidates
Understands the Industry you work
Retaining top talent
Reducing your new job search by half the time
Recruiting Success for Clients and Candidates
In a highly competitive marketplace, companies cannot afford to leave key positions unfilled for a lengthy period of time, be they executive leadership roles, mid-level sales managers or critical technical specialists.
Recruiting Services for the Transportation Industry
Using TSCP provides employers with several benefits when they need to hire new employees. We continuously work with an established base of qualified candidates. We interview and screen each person, and check their references before recommending them to companies. With consultants who have HANDS ON experience in the Transportation/Logistics Industry our understanding of what employers and job seekers are looking for is one of our strongest asset.
Another benefit of working with a US is that we work with people who are in different stages of their career, including with people who are employed. This gives us a larger pool of candidates who are not looking for a job, and gives you access to individuals who may change positions for the right offer. Working with a TSCP has its advantages.
The most critical step in any organization is finding the RIGHT PEOPLE in which the establishment is composed. The most critical step for job seekers is in finding the RIGHT COMPANY that they can call home and grow. It is our responsibility to make sure that each employee who is going to be considered for hire by our clients is qualified for the position they may be applying for. For Candidates it's the company they are apply to is qualified for the goals they are planning for.
At TSCP we are known for efficiency, consistency, reliability, and accuracy.