"A man, who qualifies himself well for his calling, never fails of employment."
-Thomas Jefferson
Transportation Supply Chain Professionals offer client-focused personalized services where professionalism, integrity and execution are the highest priority.
Services for Our Clients. Our consultants provide advice and support through the Recruitment journey. We successfully place all positions from Executive to Mid-Level, Permanent, Temporary and Temp to Hire in All Modes of International and domestic Transportation. TSCP recruitment Consultants specialize in the recruitment of candidates, based on our Client's exact requirements. We will search and select Candidates from a variety of sources, including our database. All candidates are screened in advance of submission and only the most qualified will be submitted.
The most critical step in any organization is finding the right people in which the establishment is composed. It is our responsibility to make sure that each employee who is going to be considered for hire by our clients is qualified for the position they may be applying for. At TSCP we are known for efficiency, consistency, reliability, and accuracy.
Client Satisfaction is our focus at TSCP
Once given a job description we promptly strive to fill all the available positions with that ideal employee every company is waiting for.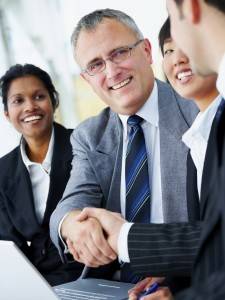 TSCP's Enterprise-wide executive recruiting, across all functional areas, positions ranging from Senior-Level Executives down through Middle Managers and Key Individual Contributors.
Reach candidates not actively seeking a job
Get a wider sample of better qualified candidates
Interview only those who are qualified
Flexible, performance-based pricing – responsive to your needs
Our executive recruiting consultants come from all areas of the Transportation Industry.
At Transportation Supply Chain Professionals, we are committed to helping our clients find the management and professional talent that are required for success. We manage each of our client relationships with the highest degree of professionalism, integrity, confidentiality, tact and urgency.
Our service charges are based upon our ability to locate and successfully refer qualified candidates who meet our client's approval. We read and qualify through the resumes so you don't have to. We welcome the challenge, opportunity and responsibility of locating the right candidate for you.
Hire a transportation and logistics recruitment service that deals and specializes in the industry.
Some recruiting firms are dedicated to filling niche and specialty positions. You need a recruiter that will help you locate and hire the best person for your job opening. When you need people for Transportation Management Jobs, Executive or other particular positions, you need to call Transportation Supply Chain Professionals (TSCP).
Know Our Job: Our Consultants are hunters. We find executives who have a demonstrated history of excellence, and sell them on your opportunity. Leveraging a thorough understanding of our markets based on experience, a vast network of contacts and active memberships in numerous industry organizations, we'll make sure You See The Right People candidates with proven ability to make an immediate impact on YOUR Bottom-Line.
How it works: Signing our contract does not imply you are in any way obligated to work with us. It doesn't matter how much time we spend tracking down your ideal candidate, if we don't find them you don't have to pay us. Our executive search fees are less expensive than most recruiting agencies, and we service various industries in transportation.
Qualified and Driven.
With experienced team of recruiters who have worked in the steps of the transportation, logistics and supply chain industry, Transportation Supply Chain Professionals will help you consistently establish, grow and maintain your company by providing proficient and qualified employees. We specialize in accommodating your needs and contributing your business with professional experts that produce irrefutable and precise results.
Guaranteed Results.
Our main focus is our clients. Our company policy is to accomplish our assignment while ensuring client satisfaction. Remove last line from this statement and next paragraph "success oriented"
Search Preparation
Thorough understanding the company's culture
Assist the client in development of the position specifications and scope of the search
Research competing firms and understand the qualities of the "Ideal Candidate"
Your Company will be sent the best of the best.
Sourcing Methodologies
Direct Cold-calling
On-line Research of Job Boards and Association Groups
Industry Networking
Candidate Referrals
Advertising
Prequalification of Candidates
Pre-Screening of Viable Candidates
Client Presentation
Ranking of short list candidates
Client Presentation with complete summary
Coordination of Client/Candidate interviewing schedule
Background Check
Criminal Background Check
Verification of Education and Credentials
Reference Checks
Leveraging a thorough understanding of our markets based on experience, a vast network of
 contacts, and active memberships in numerous industry organizations, we'll make sure you See 
the Right People: candidates with proven ability to make an immediate impact on YOUR 
bottom-line.